 Back to News
The midterm report: celebrating project ACE
Last year, we launched Actions for Communities and Environment (ACE), our flagship Communities for Nature partnership between The Philippine Reef and Rainforest Conservation Foundation Inc. (PRRCFI) on Danjugan Island in the Philippines and UK-based fintech The LMAX Group. The teams have been busy ever since.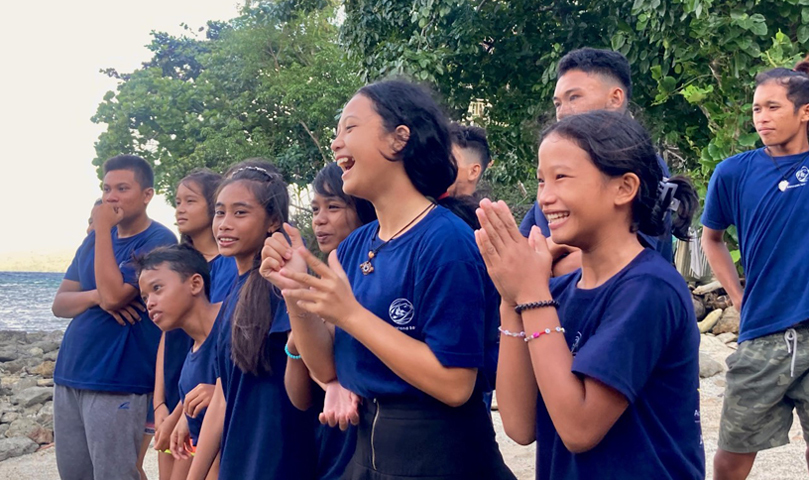 PRRCFI has been hard at work putting LMAX Group funding into numerous conservation and sustainable community education initiatives – and hosting virtual island experiences to show LMAX what they have been up to! – and now, creating Essence Magazine to celebrate project ACE's achievements so far.
There's so much more to learn, from PRRCFI's new community fish monitoring project, to upcoming activities like a giant clam survey and the sea patrol boat's maiden voyage. We wanted to share some exciting snapshots of ACE's success below.
ACE's impact in numbers…
198 people engaged on site
114 emerging youth leaders attended Marine and Wildlife Camps
10 new lifeguards trained
28 balsa and resort operators and staff attended eco-tourism sessions
5 scholars from South Negros supported in studies at state universities
…and 35,307 people reached online!
More of a words person? Hear from some of ACE's local sustainability scholars about what their scholarships mean to them:
"I hope to address the challenges faced by farmers in my community through agricultural innovations" – Angelica Nicole Entrealgo, Bachelor of Science in Agricultural and Biosystems Engineering
"I will use my knowledge and skills to teach my community about the importance of fisheries and its sustainability" – John Christian Matia-ong, Bachelor of Science in Fisheries
"I took up forestry to learn more about native tree species and to help bring back the forest in my community that was affected by a typhoon" – Ryan Ellanic, Bachelor of Science in Forestry
So have a read of Essence Magazine, and if project ACE sounds like the sort of thing you, your business or community would like to be involved in, get in touch today. As PRRCFI says, "Community is the essence– the core of our conservation work." We hope that our community is just as inspired by ACE as we are.
Our thanks to team ACE at PRRCFI for creating Essence Magazine.