 Back to News
Through Communities for Nature, communities have a chance to be heard and supported
Meet Kaila Trebol, biologist, artist and Communities for Nature trustee.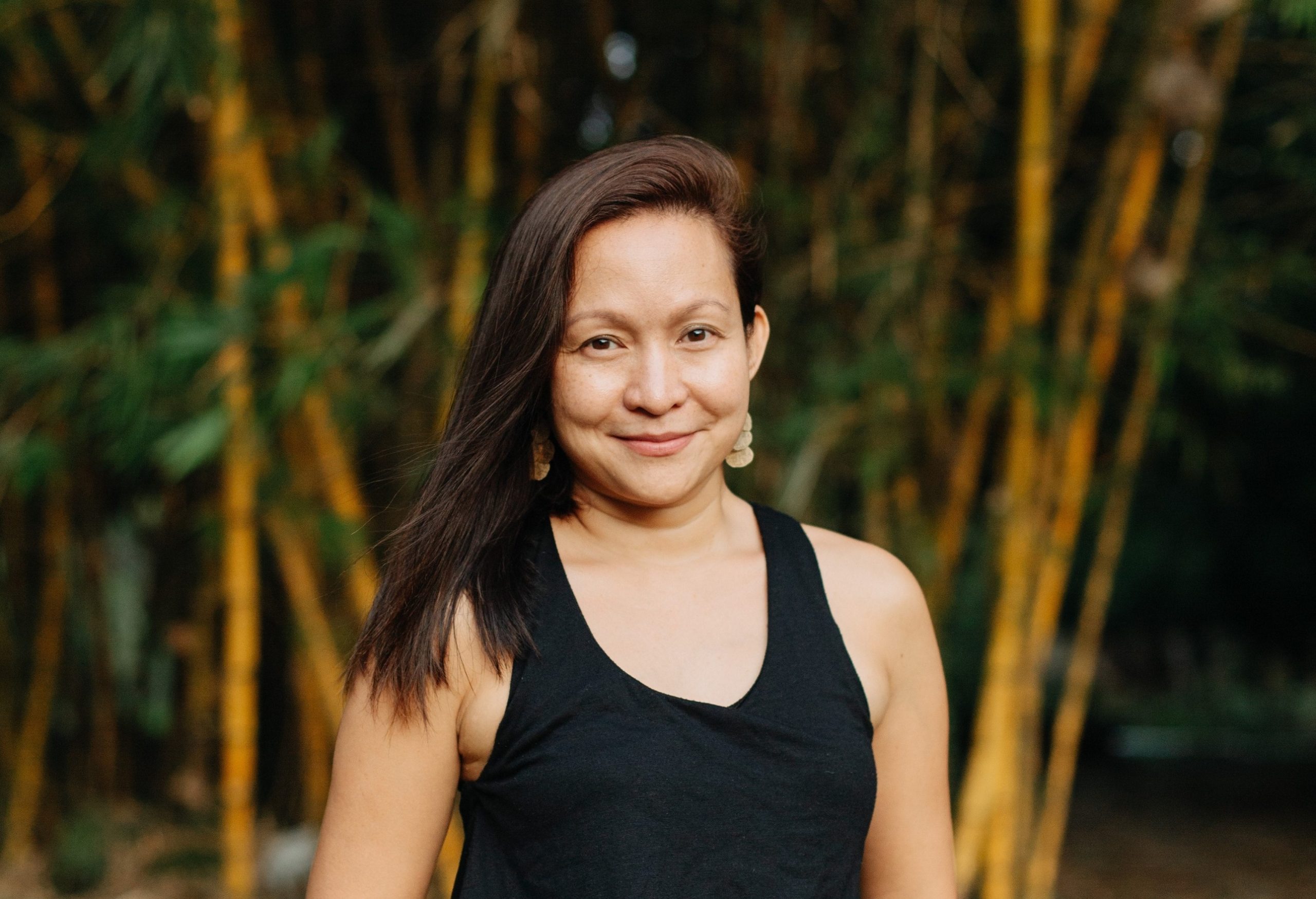 Meet Kaila Trebol, biologist, artist and Communities for Nature trustee.  
Kaila Trebol is one of the group of committed, passionate trustees who have come together with Communities for Nature founder Rhoda Phillips to make the charity's vision 'to build a sustainable future for all' a reality. Kaila is biologist with more than two decades of experience working for renowned conservation organisations, as well as a talented artist. We asked her to tell us a little about the path her career has taken, and what drives to her when it comes to her work in conservation and sustainable development.
Can you tell us a bit about your career background and current roles outside of your work as a Communities for Nature trustee?
I am a biologist and artist with over 22 years of conservation work experience with organizations like World Wide Fund for Nature, Ocean Adventure, Flora and Fauna International, Talarak Foundation and GIZ. I started my career as a coral reef researcher then moved towards education and project management. Presently, I am an active working trustee for the Philippine Reef and Rainforest Conservation Foundation, Inc. (PRRCFI). We manage Danjugan Island, a marine reserve and sanctuary in the Philippines. Our work focuses on ecotourism, sustainability, environmental education, and science & research programs.
One of my main tasks is to create educational materials for the camp programs on the island as well as teach about the marine ecosystem. This is where I am also able to use my art to be able to help interpret our conservation messages in a creative way that makes learning more interesting and fun.
As a trustee, it is my job to ensure that we are sustainable and that all that we do is in line with our vision, which is, "people and wildlife in harmony for a sustainable future."
What drew you to working in the field of conservation?
I grew up with a conservationist father who taught me diving at a very young age. Since then, I knew my life's work would focus on the environment and its conservation. A big part of my advocacy is about bringing people closer to nature, just like my father has done with me. Through the programs we support in Danjugan Island, we are able to bring students and adults alike to learn and experience nature's best on the island. It is through this connection we hope to foster the new conservationists that our world so greatly needs.
How did you first become involved with the work of Communities for Nature?
Rhoda and I have worked together for many years for PRRCFI and share the same vision for conservation. Working with her to ensure sustainability of conservation projects around the world, especially in the Philippines, is a chance to make a difference. Especially for the many local communities that need support.
What attracted you to the role of trustee?
Just like our work with PRRCFI, being a trustee is a calling. It really is my chance to give back. The environment needs so much more support. In the Philippines, the environment usually takes a back seat, and this makes it a struggle for many local organizations to continue the good work they've started. If we can help by making funding available, we can empower communities to take action and work towards becoming strong communities in a rich and stable environment.
What is your main focus and aim as a trustee?
Reaching out to local communities that are already on the front lines of conservation work is one of my aims. Finding ways to be able to assist and support them to ensure that they have sustainability for the conservation projects that they've started.
Do you have a view on the long term future of the charity and what it can achieve further down the line – both in terms of projects linked to Danjugan Island, and beyond?
Local communities in the Philippines don't usually have much access to funding. Many times, if they do get funding, their projects end when funding ends. This is a common problem with many project-funded conservation initiatives. How do we get these projects to continue? CFN can hopefully be an answer to this and make funding easily accessible to local communities.
What do you feel are the strengths of a model that puts partnership working and the co-creation of solutions between corporate supporters and communities at the heart of its approach?
I believe that this collaborative partnership gives a lot of room to dream even bigger. Many times we are constrained to do only what limited funding can provide. Partnering with corporate supporters that want to grow together and learn together with the community is essential. It is to be able to dream together and work together toward a sustainable future.
What do you feel the benefits are for corporate supporters in engaging with communities via Communities for Nature?
There is more room for learning on both sides, a chance to let those who are part of the corporate be immersed in something outside of what they see day to day and to be a part of something meaningful – knowing that their work contributes to a good cause.
What are the benefits for communities?
The benefit for communities is that through CFN, they may have a chance of being heard and supported. Sustainability is key and this is something that we would like to see in community projects and efforts.